Featuring unique home décor items to compliment your space.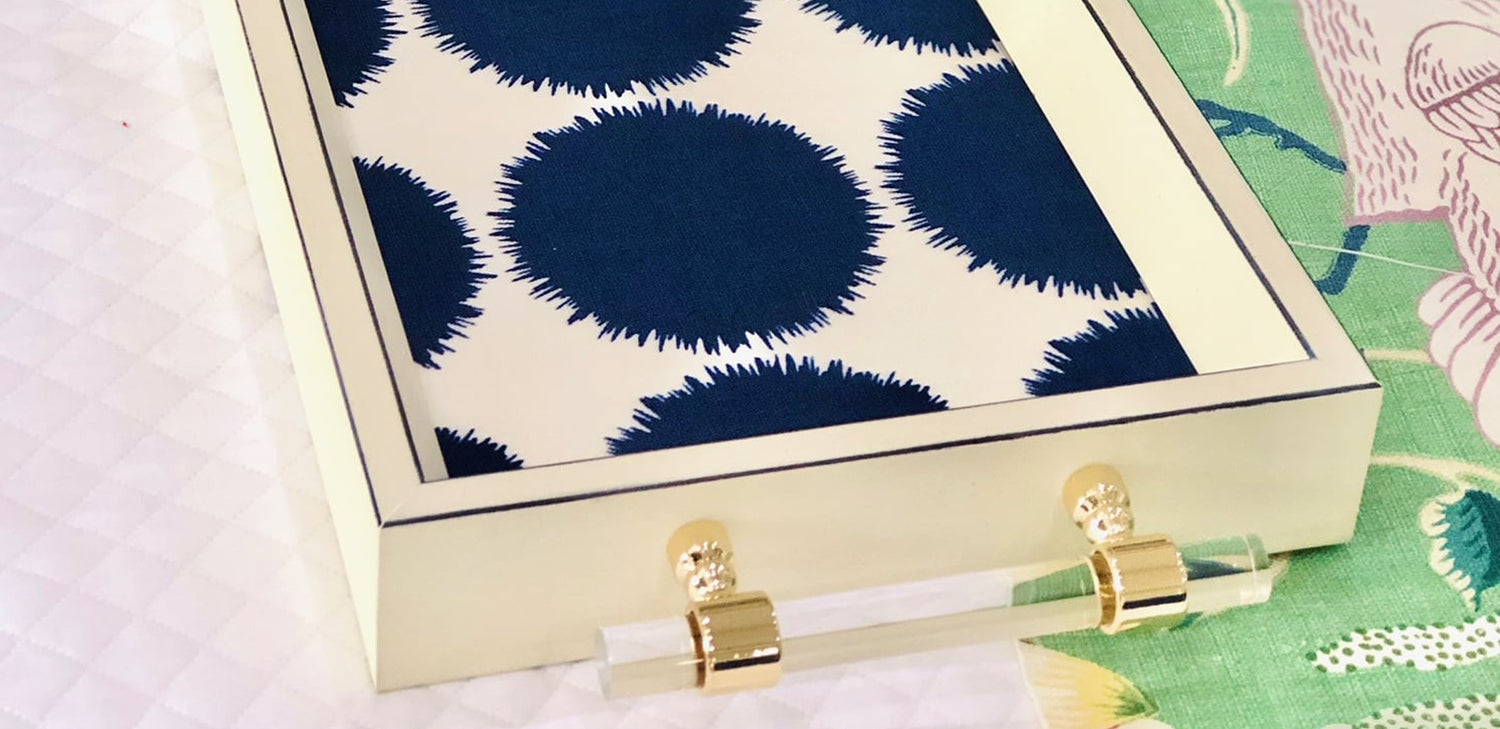 Expert Design & Craftsmanship
Our artisans skillfully combine high-quality materials for our popular serving trays. All frames and fabric are precisely measured, cut, and assembled in our gallery warehouse. We believe even the smallest details make a big difference.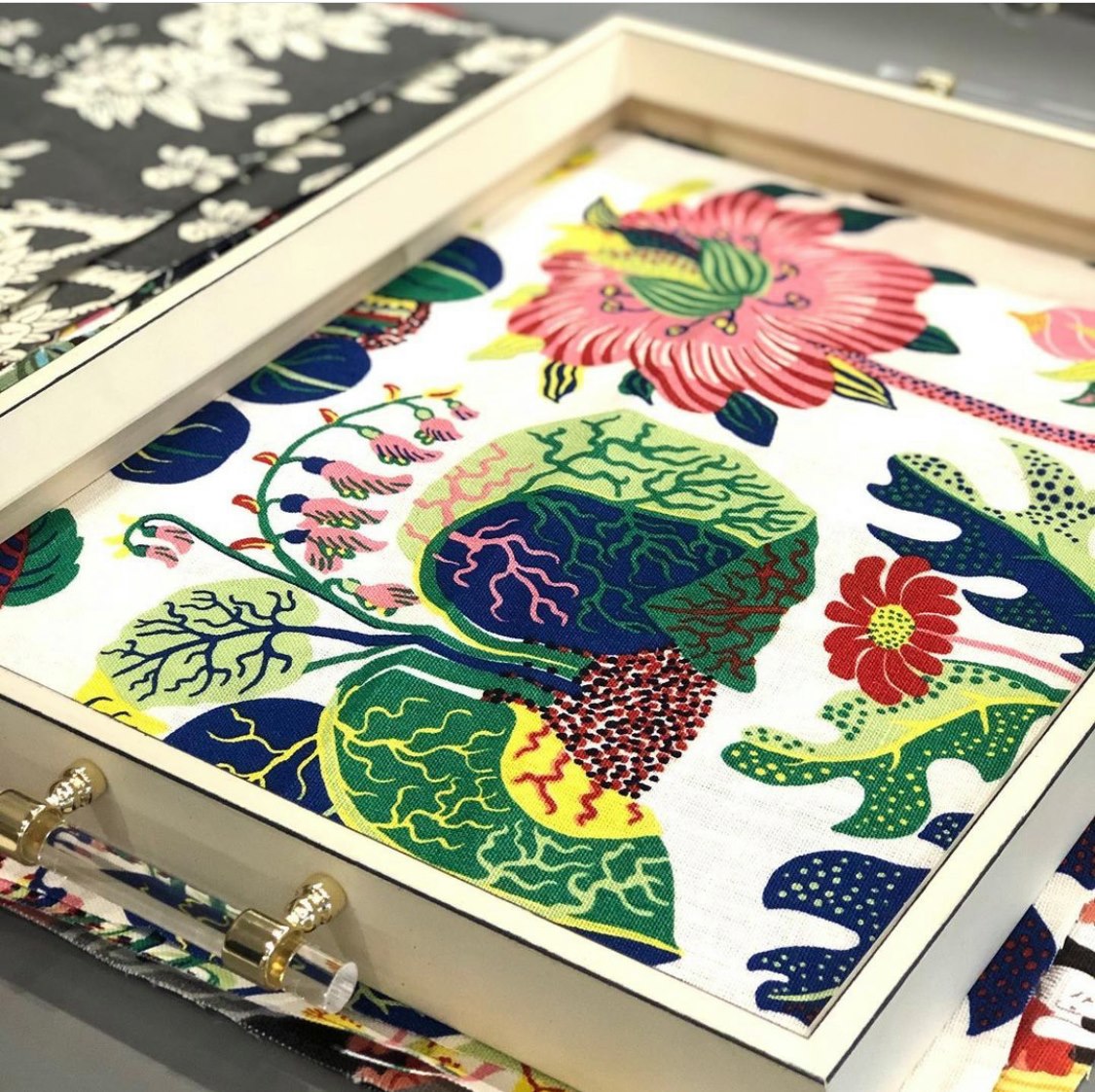 The Designer Fabric Difference
At Amanda Carol Home, we acquire the highest quality textiles allowing for an expansive array of colors and patterns. Each fabric designer we choose offers timeless style and design. We offer Schumacher prints as one of our designers.